Welcome to Lisas' Animal Art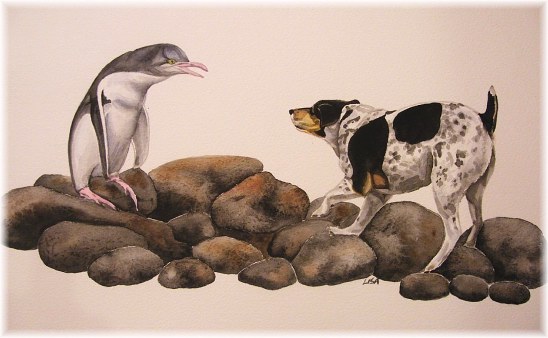 I am a qualified Signwriter by trade and a self -taught artist.
I have a daughter, Michaela now aged 17 and a son Bayley who is 12.
They both love to draw ; horses, and tractors respectively!!.
I draw and paint animals, vehicles and old buildings in a variety of different media.
We own, train and show our own Miniature Horses and part-bred Welsh Ponies in harness, we also have the usual dogs, cats and other farm animals, some of them providing subjects for my art.
Check out my web-site for our stud:
https://members.tripod.com/lisaanimalart/springvalleystud/
I hope you enjoy my art work.
Lisa Franicevic
1508 Queen Charlotte Drive
Linkwater, R. D. 1
Picton
E-mail: lisa.terry@xtra.co.nz Phone: 03 574 2381