Spring Valley Miniatures
|
home




Ponies and Harness

Lonesome Doves Aphrodite - sold
(Splash) reg'd WPCSNZ
113 cm @ 5 years
Splash was our recent pony addition. Bought in June 09, specifically to break to harness, we have also broken her to saddle.
Competing at her first show in October 2009, she got Champion Harness in her sulky!She went Supreme at Motueka A & P that year with 18 horses competing and then Supreme Harness horse again the following year in 2010. The only two times she missed out on a sash was when we ended up with judges that just picked whatever horse trotted the fastest, regardless of manners/head carriage or conformation!!
below; Splash at Motueka A & P, where she and Kalah won Reserve Champ Novice C ring pony, and then we went in to the harness classes and won Champion Harness pony from 17 entries.
At Rai Valley A & P in March they won Champion Novice C ring Pony.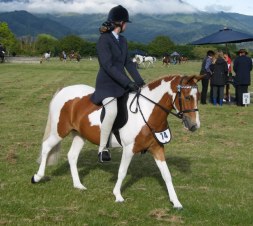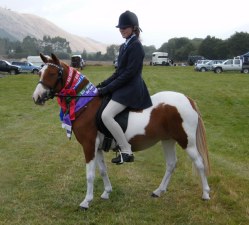 Cart Makeovers
I purchased this pony gig a couple of years ago, it was so covered in dust it was hard to tell what colour it was.
After many hours of restoration spent on it, a colour and seat spring change - here it is!!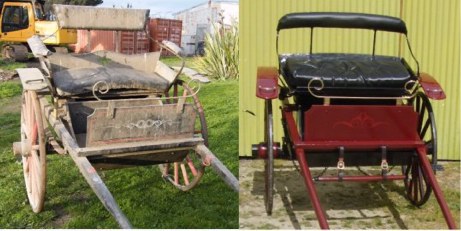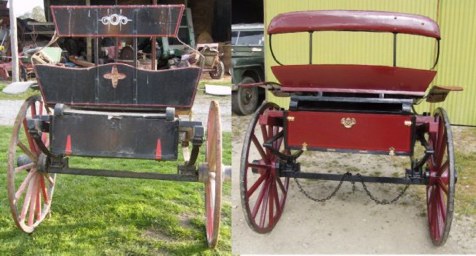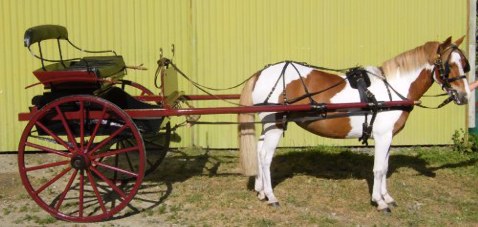 This is the wee step thru we did up in 2010.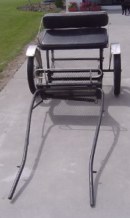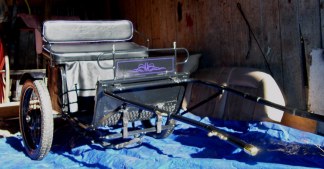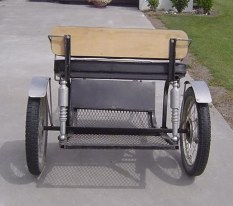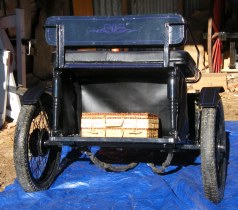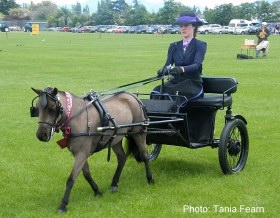 Kalah and Magic winning Best Presented at Marlborough A & P 2011
This wee cart (below) was my 2011 winter project.
It started out as rough sawn timber from the timber stack, and rusty metal antique parts....LOL, I need to add a pics of 'before' i.e. rough sawn boards!!!!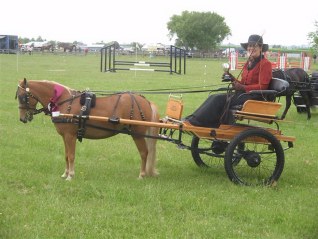 Photo by Karina King - Twilight - Supreme harness at Motueka 2010.
2012 winter project; This cart (below) is one of our racing sulkys (left) that I made a removeable seat, footwell and dash for, it is very light to transport and with the larger wheels and paint job, turns it into a show cart (right).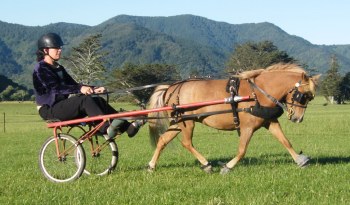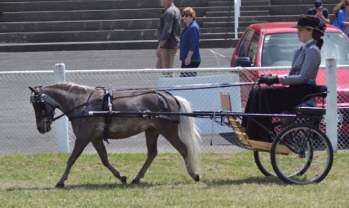 Twilight training at home Kalah and Dusky competing at Nelson A & P 2012