Spring Valley Miniatures
|
home




Stallions

Woodham Rye A Splash of Colour
The current boy - unclipped, paddock condition - two year photo Xmas 2012
He has had an injury to his off-side hind leg so won't be shown as it now affects his movement in that leg. You can see the lack of muscle tone in it, and the odd way he holds it, it also affected his ability to breed last sason).
He is almost completely sound now, (2013) but has major scarring.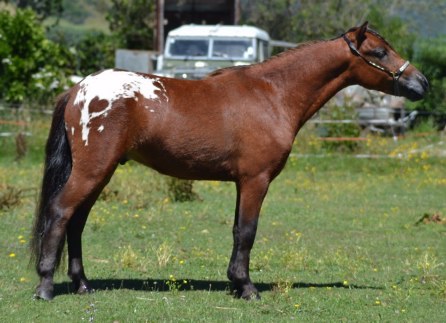 Sherwoods Unique Free Spirit (now deceased)
34" 12 years old - Photos here in paddock condition Jan 2013
This wee guy was given to us from a stud dispersal, he was shown as a two year old by his breeder and was New Zealand National Champion Junior Stallion.
When we picked him up he had sat in a paddock by himself for five years, out of sight and sound of other horses, he was very excited to have company at my friends place!! He had very extravagant movement.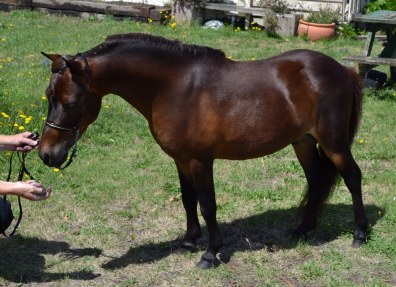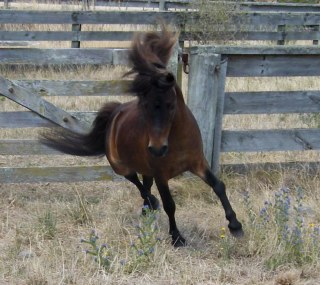 Our original stallion - Lazy Acres Peanuts Toy - sold
Shown here as a gelding by Charlie Markham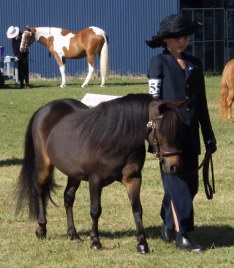 Spring Valley Sunlight 32.5" sold
(Kotta Park Majors Mayhem x Swingate Sunsilk)
Topaz was unbeaten in his age class when we owned him. He was multi supreme himself and produced many champion and multi supreme youngstock for us. We have kept two daughters of his. He always produced much finer boned stock than himself.
These are terrible photos of him, much better in person!!.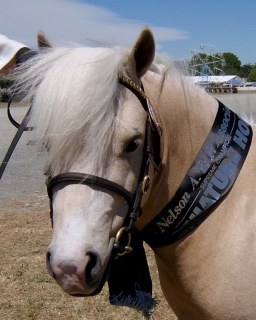 Claremont Mendons Magic Man - Sold/gelded
(Mendons Magic Show imp USA x Kotta Park Total Eclipse imp Aust)
and sire of a few of our foals...now gelded.
Though he's a bit of an ugly wee dude, he consistently producedt, leggy cat A foals with very good movement - the ones shown have all gone on to be multi supremes..we have kept one of his daughters. Unfortunately he did not produce many fillies, so we are lucky that his last foal for us was a filly.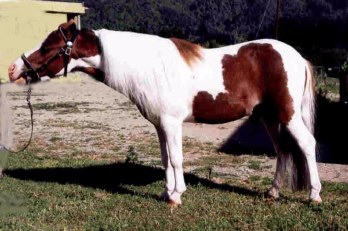 Pencarrow Apache
We grazed Patches for some months over winter and spring for Kelly Carston; we had two foals by him in the 09/10 season;
we have two Apache babies.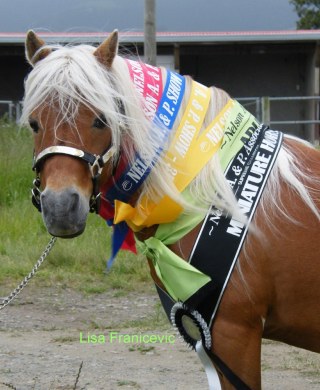 18 yrs old and still taking out Supremes!!!
Nelson A & P November 22nd 2008
Supreme again at Nelson Picnic Show Jan 09, with Twilight (who was in foal to him) as runner up.